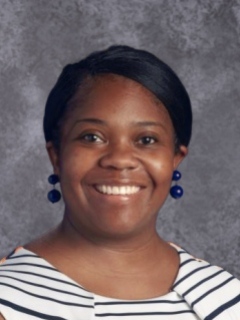 "Every child deserves a Champion: an adult who will never give up on them, who understands the power of connection, and insists that they become the best that they can possibly be."- Rita Pierson
Mrs.Clemons was introduced to this quote a few years ago and added it to her educational beliefs.
Mrs. Tiffany Clemons, educator for 14 years, currently serves as the Assistant Principal of Cook Elementary School. Mrs.Clemons pursued her career in education, because she wanted to make a difference in the lives of her students in her community. Her goal is to help every student be the best they can be now, in the future, despite their circumstances.
Mrs.Clemons holds the following degrees: Bachelor's Degree in Criminal Justice, Master's Degree in School Counseling, Specialist Degree in School Counseling, and Specialist in Education Leadership.
Mrs.Clemons enjoys traveling, shopping, and spending time with her husband Dr. Samuel Clemons Jr., and daughters Sydney, Kennedy, and Mckenzy.
She looks forward to continuing to be a lifelong learner.